Board of Directors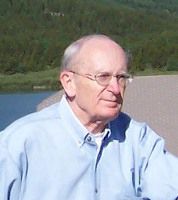 Gerald Galloway – Member of the Board, Emeritus
Gerry Galloway is a Glenn L Martin Institute Professor of Engineering and Affiliate Professor of Public Policy at the University of Maryland. He is also a Visiting Scholar at the US Army Corps of Engineers Institute of Water Resources. Active in water resources research and analysis, he recently chaired an Interagency Levee Policy Review Committee for FEMA. He was a Presidential appointee to the Mississippi River Commission and in 1993-1994, led a White House study of the causes of the 1993 Mississippi River Flood. During a 38-year career in the military, he served in various assignments in the U.S and overseas, retiring in 1995 as a brigadier general and Dean of Academics at the U.S. Military Academy. He was the 2007 President of the American Water Resources Association. He is a graduate of the Military Academy and holds Masters Degrees from Princeton and Pennsylvania State Universities and the US Army Command and General Staff College, and a doctorate in Geography from the University of North Carolina at Chapel Hill. He is a registered professional engineer and a member of the National Academy of Engineering.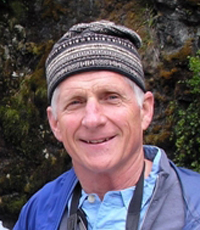 David Harrison – Member of the Board, Secretary/Treasurer
David is a practicing water resources lawyer in Boulder, Colorado with the firm of Moses, Wittemeyer, Harrison and Woodruff, P.C. He works as a consultant to The Nature Conservancy acting as senior advisor to the Global Freshwater Team, formerly the Freshwater Initiative, of which he was one of the co-founders. In that connection, he leads the strategic group on Ecologically Sustainable Hydropower. He is currently focusing on the application of that approach at several demonstration projects including the Yangtze River Basin in China and the Zambezi River Basin in southern Africa. In addition, he is working with the International Hydropower Association in examining ways to transform global standards and practices for sustainable hydropower. Mr. Harrison was a founding member of the NHI Board of Directors when it started in 1989, and served as Chairman until 1999.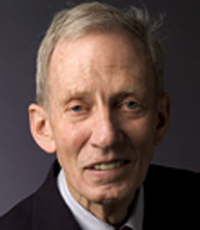 Daniel Peter Loucks – Member of the Board
Dr. Loucks is Professor Emeritus at the School of Civil and Environmental Engineering at Cornell University where he teaches and directs research in the development and application of economics, ecology and systems analysis methods to the solution of environmental and regional water resources problems. He has authored numerous articles and book chapters in these subject areas. Since 1969 he has also served as a consultant to private and government agencies and various organizations of the United Nations, the World Bank, and NATO involved in regional water resources development planning in Asia, Australia, Eastern and Western Europe, the Middle East, Africa, and Latin America. In addition, during periods of leave from Cornell, Dr. Loucks has served as a Visiting Professor at various institutions, such as Harvard University, University of Texas at Austin, Massachusetts Institute of Technology, the University of Adelaide in South Australia, the Aachen University of Technology in Germany. Since 1976 he has been a visiting professor in water resources-environmental systems engineering at the UNESCO International Institute for Hydraulic and Environmental Engineering in Delft, The Netherlands.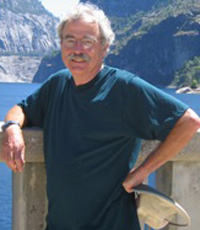 Peter Moyle – Chairman of the Board
Peter Moyle is a professor of fish biology at the University of California at Davis, where he is also associate director of the Watershed Sciences Center which is dedicated to broad scale conservation of aquatic biota and resources. He is author of "Inland Fishes of California" (2002), "Fishes: an Introduction to Ichthyology" (with JJ Cech, fifth edition, 2002), and a co-author of "Envisioning Futures for the Sacramento-San Joaquin Delta" (PPIC, 2007). He has also authored over 150 scientific publications. His research focuses on ecology and conservation of fishes of the San Francisco estuary, the Sierra Nevada, the San Joaquin Valley, and other parts of California, and on the effects of introduced aquatic organisms on ecosystems. Some of his field studies, however, have taken him to Sri Lanka and Botswana.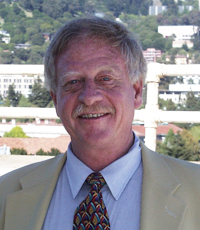 Gregory Thomas – President
Mr. Thomas is NHI's founder and Chief Executive Officer. Over the past 20 years, his practice has encompassed virtually every aspect of international natural resource management, including water, energy, air quality, biodiversity, environmental planning, and international conservation. Mr. Thomas was a Fulbright Professor and advisor to the national Environmental Ministry of the People's Republic of China, and he has taught law at University of California at Los Angeles and at University of California at Berkeley. At NHI, he counsels agencies of government and environmental organizations in a broad suite of water resource and biodiversity matters in California, throughout the United States and internationally.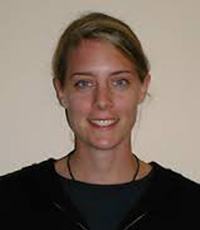 Desiree Tullos – Project Approval Committee
Ms. Tullos is an Associate Professor at Oregon State University, where she has taught classes and led research in the Department of Biological and Environmental Engineering since 2005. Her research interests/specializations include:
Ecohydraulics
River engineering and restoration
Systems analysis in water resources management
Hydrodynamic modeling
Ms. Tullos was a Fulbright Scholar at National Cheng Kung University in Taiwan from October 2011 until September 2012.
STAFF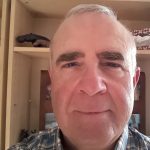 James Richie – Financial Manager
Mr. Richie joined the NHI Team in April 2018 as the new Financial Manager after long-time NHI staff member, Fe Hernandez, retired.  Mr. Richie earned his BS in Accounting from the University of the State of New York and brings three decades of Not-For-Profit accounting experience to the NHI Team.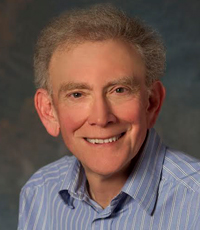 Gerald Meral – Director of California Water Program
Dr. Meral represents NHI on California water issues and water quality related to transportation projects. He represented NHI on the Bay Delta Conservation Plan steering committee in 2010. From 2011 to 2013 Dr. Meral served as Deputy Secretary of the California Natural Resources Agency, in charge of the Bay Delta Conservation Plan. Previously, he served as Executive Director of the Planning and Conservation League, a California statewide conservation group, from 1983-2003. He developed a variety of statewide conservation and health measures which produced more than $20 billion in new statewide programs, and directed the League's program of conservation legislation. Prior to that, Dr. Meral served as Deputy Director of the California Department of Water Resources from 1975-1983, where he directed the statewide water planning and energy programs. He also served as Director of Western Water Programs for the Environmental Defense Fund from 1971 to 1975. He holds a Ph.D. in Zoology from UC Berkeley.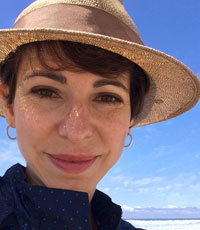 Jessica Peyla Nagtalon – Manager of Administration & Development
Jessica has worked with NHI since 2006. She helps coordinate NHI's international projects and manages NHI's administration, operations, and development. Jessica holds an M.S. in Environmental Management from the University of San Francisco, an M.S. in International Development Studies, and a B.A. in Biology and Environmental Studies from the University of California at Santa Cruz. She has over 15-years experience working with non-profit organizations on issues ranging from recycling and responsible desalination to land conservation and water resources management. She also leads her own charitable project to help disadvantaged but bright young women complete their educations in rural Kenya.